Okay, my dear sewing friends!
WHY did nobody ever tell me how easy it really is to sew knits?!
WHY did nobody ever tell me that my sewing machine has a "fake" serger stitch?!
WHY did nobody ever tell me that that same sewing machine has a fancy decorative zig zag stitch perfect for top stitching knits?!
Along the same lines: WHY did nobody ever tell me how easy french seams are. I had to find out all on my own. But better late than never. I will safe this topic for another post, though.
But, back to knits! I am addicted to recycling John's and my old T-shirts into dresses for the Twins. If you cut it right then the lower edge and sleeve edges are already finished for you. Which eliminates a lot of work.
Inspired by a
dress
that Angie at
Mama Lusco
recently made for her daughter and the Lil Blue Boo Sienna dress, I took three plain white shirts and turned them into simple A-line dresses with lots and lots of ruffles. Oh, they are so cute. Never mind the fact that white really is not a good color choice for Toddler dresses. But, oh well, who cares. They are adorable.
Initially, I just wanted the dresses to be all white. But then I remembered the hand sewn
felt flowers
I made last summer and figured they'd look cute as appliques centered on the dresses.
(
Note to self: Need to comb childrens' hair before taking pictures and work on lighting, to eliminate pee-yellow hue on white fabric.)
I think, I will enter them in the
Lil Blue Boo / Dharma Trading Design challenge
as well. Did you know that for every 10 dresses entered into the challenge
Ashley
will make and donate one to a Charity! If that's not reason enough to make some more...!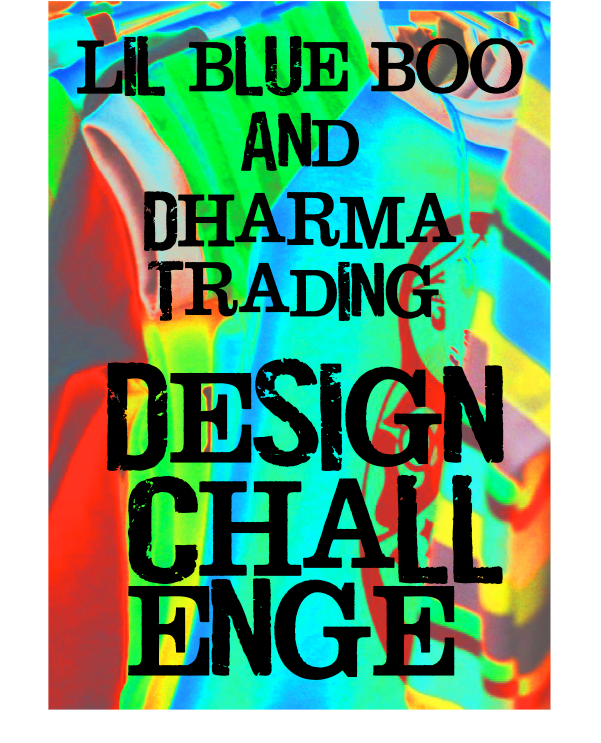 Have a great week everybody!